Event Information
Date : Thursday, 18th September 2014
Time : 14:00 – 17:30
Venue: The Executive Centre
Level 23, One Island East, 18 Westlands Road, Island East, Hong Kong
Capacity: 40 seats
Speakers and Topic
Mr. Sam Lau, Managing Director, Total Loyalty Company
Running an Effective Employee Loyalty Programme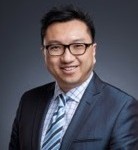 Sam was the originator of "staff club outsourcing" in Australia 1n 1995 and now heads up the team in Hong Kong, delivering solutions that work specifically for the HK workplace.
Clients who have implemented the Total Loyalty Company's innovative approach include American Express, CBRE, National Australia Bank, Pepsico, Sony Pictures, and many others. He will take us through a few case studies on how such solution is not just a "nice to have" service but a key part of the HR team for their clients.
Ms. Ashley Galina Dudarenok, General Manager, Alarice International
Leading and Engaging a Team with Diverse Background

Ashley is a China business expert with nine years of professional experience in the region. Her specialties involve Mainland China relations, Business Development, Marketing, PR and Communications.
Her strengths include first-class communication, the ability to adapt to new environments and a relentless dedication to self-improvement.
She is fluent in English, Russian, Mandarin Chinese and German.
Mr. Herman Yong, Managing Consultant, ONE Consulting Services
Panel Discussion: Leading and Engaging the Generation Y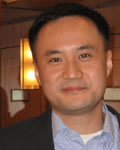 Herman is a Managing Consultant in ONE Consulting Services.
Previously, while working for IBM and Accenture, he was involved in many big ERP projects to help multi-national companies gain efficiencies and cost savings through the use or Oracle E-Business Suite. Herman recognizes that the potential of ERP for Small Medium Businesses through the use of a Software as a Service (Saas) delivery model which was what prompted him to start the Netsuite ERP/CRM Business Line. He currently led a diverse workforce including IT and Generation Y employees.
Mr. Greg Basham, BA, MBA, Chief Executive Officer, eeVoices Limited
How to read and win the organizational game for career success:
Perspectives of a career executive – the good, the bad and the ugly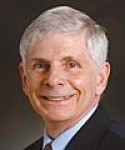 Greg is founder and CEO of eeVoices Limited – a provider of preemployment screening and reference check services, exit interviews and employee engagement services. Prior to joining eeVoices, Basham led the human resources development group for one of Canada's largest property and casualty insurers where his group pioneered leading edge concepts in organization development, performance planning and review, leadership and training. His success led to the executive suite where as Vice President with the Insurance Corporation of British Columbia he held a unique mix of executive responsibilities including: government relations, corporate policy, strategic planning, customer fairness and complaints, freedom of information and privacy, Ombudsman Investigations, internal audit, leadership development and youth road safety. Prior to this Basham served as Project Director led a reorganization of the Vancouver Police Department and authored "A planning, implementation, and organization theory guide to the team policing model" published in 1977, by the Ministry of the Attorney‐General (Victoria, B.C).