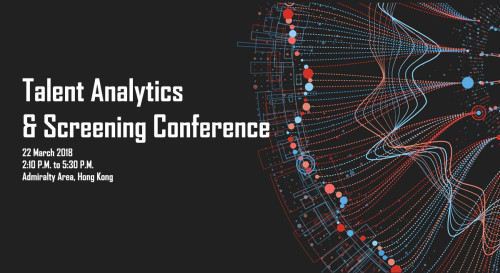 In this conference, Business Exchange Club and Senior HR Forum will invite the industry experts to share their sights related the latest best practices in HR big data, CV matching algorithm, gamification, and pre-employment background check.
Agenda of the Day:
Session I: Data Visualization and Gamification, Richard Hanson, Jobable
Session II: Employer Branding and Talent Pipeline Best Practices, Group Discussion
Session III: Pre-Employment Background Check Best Practice, eeVoices
Session IV: Case Sharing/Challenges in Utilizing Hiring Data, Panel Discussion
Event Details:
Venue: Admiralty Area, Hong Kong (TBC)
Date: 22 March 2018
Time: 2:10pm to 5:30pm
Targeted Audience: Talent Acquisition or HR Director/Manager
Participant #:
150
Price:
Complimentary Invitation Only for in-house Talent Acquisition and HR Practitioners
Registration:
Please send an email to leolaw@SeniorHRForum.com with your full name, position title, company name, email address and direct phone number. Senior HR Forum will pass on your registration request to the event organiser, Business Exchange Club. They will get back to you for seat confirmation only if the registration is accepted.
*Please note that Business Exchange Club may reserve or reject any registration based on seat availability and other reasons. You will receive a confirmation email from them within 72 hours upon successful registration.