We are excited to support the Learning Technologies Asia 2017, organised by CloserStill Media.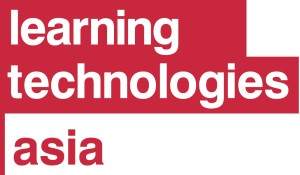 Event details
Location: Marina Bay Sands Expo and Convention Centre, Singapore
Date: 7 and 8 November 2017
Admission: Free entry to exhibition including a free seminar and workshop programme.
Learning Technologies Asia is a major new exhibition and conference specifically designed to meet the needs of learning and development professionals in corporations, medium and small-sized businesses, national and local government, the public sector and not-for-profit organisations.
With over 1,500 visitors and 300 conference delegates expected, more than 50 exhibitors and over 50 free exhibition seminars, Learning Technologies Asia is poised to become the most important event for the workplace and corporate learning sector in Asia.
Organised by the multi award-winning CloserStill Media, who run more than 40 exhibitions, conferences and events worldwide, this new event will bring together more than 40 leading L&D experts in a world-class conference programme.
Finally, Learning Technologies Asia is poised to become the region's largest and best attended corporate L&D event, following in the footsteps of Learning Technologies in London, Europe's largest corporate learning conference and exhibition, now in its 18th year.
For more details about this event:click here